Sep 1, 2020 01:50 PM Central
You talk to your preschooler all day long. But do you ever get the feeling they aren't properly listening to you?
Even toddlers who look like they're paying attention may not always be fully taking in what you're saying. After all, young kids love to daydream!
If you want to help your kid become a better listener but you're not sure where to start, look no further. These fun, simple, and down-right effective exercises make listening skills development a breeze — for you and them.
Let's dive in…
Why is it important for kids to learn listening skills?
Developing good listening skills is crucial for your little one's core development — and it's not just about stopping them from touching the hot stove! Being an active listener will also help your child in lots of other surprising ways.
For one, good listening is essential for achievement at school. After all, listening helps kids to build their understanding of language — and language is the main way of sharing knowledge. Because of this, kids who are good listeners are also more likely to be confident speakers, behave well at home, and form closer relationships as they grow up.
6 fun activities and games to develop listening skills in preschoolers
These activities for listening skills are perfect for young kids. They're simple, fun, and engaging — just what preschoolers are after!
1. Go for a listening walk
Family walks are great for emotional wellbeing, physical and mental development, and they can be fantastic opportunities to practice listening skills, too.
Better still, this exercise is as easy as they come: just get outside and go for a stroll! You can set out for a walk anywhere really: your local neighborhood, park, or (if you can travel) a beach or forest.
While walking together, ask your child to listen out for any sounds they might hear — a bird, a dog barking, or a car horn. Each time you hear something, say what made the sound aloud and get your child to do the same.
This activity will help your child to be more mindful and aware of the sounds around them, as well as helping them to develop their language skills.
All of this will help your child become a great listener — not just on your walks together, but at home and school as well.
2. Simon Says
This fun listening skills game has always been popular with young kids. If you can't quite remember the rules, they're super quick to pick up!
Give your child directions like "Simon says, put your hands on your head" or "Simon says, do three jumping jacks".
Explain to your child that as long as the command begins with "Simon says", they must follow the instruction. If you don't begin with "Simon says" they need to ignore your request (for once!) and stand completely still instead.
This game encourages your child to listen out for two things: what the command is asking them to do and whether they should follow it or not.
It can also be a great way to fit a little bit of exercise — and lots of laughter — into your kid's day!
3. Listen to stories together
Audio-books are a wonderful way to develop your kid's listening skills. They're also perfect for relaxing before bedtime.
Not sure where to look for audio-books? There are hundreds of stories for children available on YouTube — but make sure your child is listening to the story rather than looking at the screen!
You could even read a book aloud to your child yourself. Whichever you choose, the most important part of this activity is that your child is listening to a story, rather than seeing it on a page or a screen.
This will help them to concentrate on the words being said and to form their own images in their mind. Ask them to respond to what they're hearing — how would they feel if they were the character? What do they think might happen next? This gently tests their listening skills, while helping increase their empathy.
4. Listen and draw
For this listening skills activity, all you need is some paper and a pack of coloring pencils.
The aim is to describe an object, place, or scene for your child to draw. Use descriptive language like "a small black cat" with "pointy ears" and "green eyes".
Creative children will particularly enjoy this activity — they'll get to create their own artistic masterpiece, while also developing crucial listening skills. For bonus fun: blindfold them and see what they get down onto paper!
5. Broken telephone
This listening activity encourages your child to really pay attention to the words they're hearing.
But you'll need a few more people to get involved in this one. If you have older kids, they'll love it too! Or you can save it for a birthday party or play-date.
Sit in a circle and start by thinking of a phrase or a few words. Then whisper the phrase to the person to your right. The aim of the game is to pass the phrase around the circle through whispers.
By the time the phrase gets to the last person, it will probably have changed into complete nonsense! This is because it's difficult to hear words clearly through whispers. The game, therefore, encourages your child to concentrate on what's being said to them.
6. Doll play
Lots of kids love to play with dolls and figurines, but did you know that this can also be a really good way to develop listening skills?
Sit down next to your preschooler, take a toy for yourself, and give the toy a voice. Ask a question to your kid's toy, and wait for the response. When your child is speaking, make sure you pay attention to what their doll is saying, and encourage them to do the same when you are speaking.
It's easier to engage kids with a game than it is in a real-life situation. If you're struggling with a certain situation at home, try acting it out with the dolls instead — your child is much more likely to pay attention.
Play these games and activities with your kid as much as you can, whether at home or when you're out and about. You'll see their listening skills improve in no time!
Jul 31, 2020 04:21 PM Central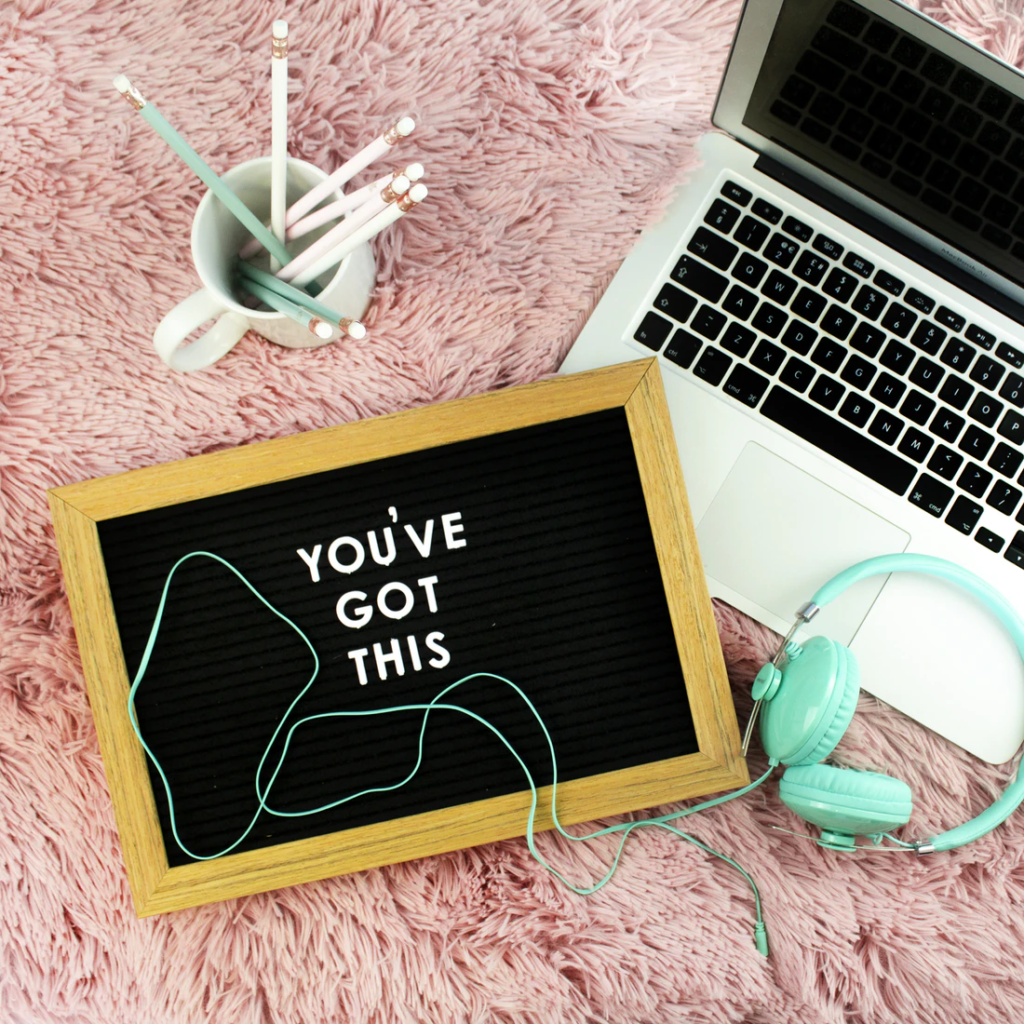 Hello, HomeSchool mom's to be, I'm Jennifer Lara,
Homeschooling can be a tough nut to crack. Most of the time, it's incredibly rewarding, but some days you just want to tear your hair out.
After all, it's hard to be a teacher and a parent all at the same time.
But you don't have to do it alone. One of the best things about homeschooling is the incredible online community out there for support.
There are Facebook groups, blogs, message boards, and forums all dedicated to making connections, sharing experiences, and gaining insights from other home-schoolers. Blogs are full of resources, lesson plans, and advice from moms and dads who want you to learn from their mistakes and triumphs.
Here are some of our absolute favorite homeschooling blogs, all of which have something special and unique to offer.
HomeSchool Online Group
It's run by Jennifer & Destiny, two passionate mom's of young kids.
The site also has a great collection of resources to give you the low-down on everything you need to know about homeschooling.
Homeschooler Adventures,
This site is an incredible resource for any homeschooler. Run by mom's who's been homeschooling their kids & Homeschooler Adventures is full of useful information, supportive advice, and everything you need to start your homeschooling journey.
While Homeschooler Adventures offers insight for all grade levels, right up to high school, the majority of the content is aimed at younger age groups, Kinder - Second grade.
I Can Teach My Child
This homeschooling group was created so you can has all the best intel on teaching kids. It's aimed at parents of young, pre-elementary school students, and is all about building the best foundations.
The site is divided into concepts, covering everything from the alphabet to science, and it's the perfect jumping-off point for home learning.
Weird Unsocialized Homeschoolers
Weird Unsocialized Homeschoolers is one of the most fun homeschool Adventures out there. It's honest and real, and run by a self-proclaimed "quirky" mom's.
It's a super helpful resource full of tips, tricks, and budget ideas. Here, you'll find helpful articles on how to deal with fidgety kids, a round-up of screen-free math games, or how to best figure out your child's learning style.
This Reading Mama
As the title suggests, this site is all about teaching your child how to read. It's run by a mom's, who now homeschools their kids.
If you've been struggling to engage your child in reading, or have some concerns over their development, The Reading Mama would have been there and done that already! Head to this site for expert advice on all things reading, including tips on teaching phonics and comprehension.
Hip Homeschool Moms
More than just a teaching site, it's a community for all the homeschool moms and parents out there. It's an essential resource for everyone, whether you're just starting your homeschool journey, or you've been doing it for 20 years.
Our site covers any and every challenge that homeschooling could throw at you, with information on healthy living, cooking, being frugal, parenting, and marriage. You can also join their super-active Facebook group full of other parents who share support and encouragement.
From ABCs to Oh'Boy
If you find your kids are getting bored, or easily distracted from the task at hand, this site might have some solutions for you.
Help is always at hand, even if you're homeschooling
Homeschooling can be tough. But with the right resources and a strong network, you can make the homeschool switch really work for you.
And whilst we aren't a dedicated homeschool site, we're often sharing tips and tricks of our own — so go ahead and check out our site section regularly, to see what we have to offer.
Nov 25, 2017 09:17 AM Central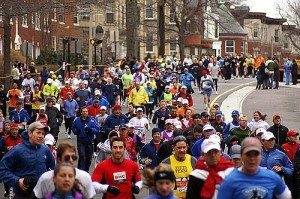 What are Essential Oils?
Essential oils are natural aromatic compounds found in the seeds, bark, stems, roots, flowers, and other parts of plants. An essential oil is obtained by careful steam distillation, but also through cold pressing, of the plant. The purest essential oils are far more powerful than the botanicals from which they were extracted because the plant's properties are so concentrated.
How do you use Essential Oils?
Essential oils can be applied topically, used aromatically, and/or ingested (if applicable). I will explain how each oil should be used:
Peppermint Oil has many uses for the athlete:
Peppermint Oil may support your performance during exercise.
Supports gastrointestinal system comfort*
Promotes healthy bowel function*
Enhances healthy gut function*
Maintains efficiency of the digestive tract*
Supports normal digestion*

May support performance during exercise*
Take a long, hard sniff of peppermint to increase clarity and focus during a long workout. Wake yourself up from a "bonk" with your sniff as you stimulate your senses
Mix 3 drops of vitality peppermint oil in 8oz of water and drink. You can also add drops of the oil in a water bottle to prolong the effects.
I diffuse peppermint oil in my home to re-energize and to invigorate before adventures.
PanAway Oil
is a favorite of mine!
PanAway is great to keep on hand and use during a workout. This is a special blend of 4 oils- wintergreen, clove, peppermint, and helichrysum. It contains methyl salicylate in the wintergreen oil. Apply to neck and back for a soothing aromatic experience. The clove oil has a high concentration of eugenol, Apply anytime for a soothing and stimulating aromatic
experience.
Lemon Oil
offers several benefits for athletes:
May support the digestive system*
Supports overall well-being*
Lemon oil helps to refresh and awaken the senses.
Lemon Essential Oil is made from the rind of the lemon, rather than the fruit. Therefore, it does not contain the acid that the juice does.
Thieves Oil is truly an amazing oil:
Thieves Vitality essential oil blend contains Eucalyptus Radiata essential oil, which may help support a healthy respiratory system when taken as a dietary
supplement*
May contribute to overall wellness when taken as a dietary supplement*
Supports healthy immune function* Who doesn't want that after a long workout and your immune system must be screaming.
Stress Awayhelps combat and eliminate pre-race stress and nervousness.
It is a combination of lime, vanilla, copaiba, ocotea, cedarwood, and lavender- all of which may help to reduce jitters.
With the cedrol found in cedarwood and the eugenol that occurs naturally in vanilla, Stress Away can help induce relaxation and reduce occasional nervous tension.
Rub 2 drops on your hands before a race to alleviate pre-race jitters.
Rub 2 drops behind your ears and on the back of your neck to promote relaxation.
Lavender Oil
is said to be the universal oil due to its infinite uses:
Diffuse Lavender for a comforting and calming scent
Unwind by adding a few drops to a nighttime bath or on your neck during excercise
Diffuse for a fresh, clean scent and to eliminate odors
Athletes sometimes find it difficult to sleep after a race or hard workout, Rub 2-3 drops behind the ears at night to promote restfulness.
Purification Oil is very versatile:
Athletes are no strangers to "feet and seat" issues. Apply 2-3 drops to the soles of the feet, or spray on "seats "as well if you will be on a saddle all day to keep thongs fresh.
Purification helps freshen eliminate odors with its unique combination of citronella, lemongrass, lavender, rosemary, tea tree, and myrtle essential oils. Make a spray of 4 drops of Purification and a cup of water in glass spray bottle to remove odors and deodorize.
Athletes can make a spray from 1/2 cup of water, 1/2 alcohol, and 4-5 drops of Purification to enjoy the outdoors annoyance free. This is a non greasy, pleasing smell, formula.
Rub 2 drops into your underarm area to smell fresh. Who wouldn't like that?
Melaleuca alternifolia (Tea Tree Oil) is a popular oil :
Apply to feet and toenails when needed
Includes the naturally occurring constituents terpinene-4-ol, gamma terpinene
and alpha-terpinene
Here's how to get Young Living Essential:
You would want to purchase the premium starter kit because this would include ALL of the oils mentioned above, plus 3 more. The starter kit includes the Everyday Oil Collection (lavender, peppermint, tea tree, lemon, frankincense, Thieves, Purification, Joy, Stress Away, and PanAway). Citrus Fresh, a bonus oil, would also be included. In addition to the oils, a home diffuser, a pocket reference book- Essential Oils at a Glance, an AromaGlide roller filament, 10 different sample packets of oils, and two NingXia Red samples (natural energy drink) come with the premium kit. As a wholesale member, you would receive a 24% discounton ANY future purchases. There are SO many more different oils you can purchase individually after experiencing the Everyday Oils.